Concrete Polishing, Staining, and Epoxy Coatings:
Thank You for your interest in the Services offered by IFS Wichita.  The information we provide should be helpful identifying different concrete finishing styles and applications.  With the use of highly specialized equipment, we have the ability to provide many different sustainable design options for your concrete floor.  Please see our Service Sections at the top of the page for a complete list.  Common Projects we do Include:
Automotive Flooring
Aircraft Hangers
Commercial and Retail
Agricultural Flooring
Shop and Shed Flooring
Tenant Finish
Industrial Flooring
Restaurants
Warehouse Flooring
Services Offered by IFS Wichita:
The popularity of polished concrete has exploded in the last decade as a commercial flooring alternative to products such as VCT, tile, and commercial carpeting.  Many of the big box stores such as Walmart, Lowes, Home Depot, and Cabelas just to name a few, either have polished concrete or it's scheduled to be polished in their next remodel.  Homeowners are also taking a liking to polished concrete for it's economical cost when compared to other solid surface products.  Polished Concrete has a natural shine and luster, just like natural stone.  Read More About Polished Concrete.
Epoxy concrete Coatings for both commercial and residential applications is a great way to beautify a concrete slab and bring old stained concrete back to a life of elegance.  Unlike Concrete Epoxy coatings that you may have seen at box stores, the concrete Epoxy coatings we install are a commercial, 100% solids base.  A permanent solution, great for individuals garage floor, but also for; manufacturing, agriculture, food processing facilities, automotive floors, agriculture, shop floors, milk rooms, kennels,  parlor floors.  Read More about Epoxy Coatings.
Stained concrete is the process of of chemically staining the color of the concrete with acid, water based stain, or acetone dye's.  The method in which the concrete is stained depends on a number of factors that include: Condition of concrete to be stained, desired look, and the location of the concrete.  Stained concrete can have a marbled appearance, and a nice shine is achieved with a topic sealer.  Read More about Stained Concrete.
Information the Different Types of Concrete Flooring
Maintaining Stained Concrete
Maintaining Polished Concrete
Pre-Plaining Stained Concrete
Notes For Builder With Stained Concrete in the Plans
FAQ's
Do you have any questions?  You can call us at 816-912-8033 or use our Contact Form.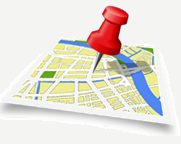 Do We Provide Services in Your Area? See our Services Page for full details.
 IFS does operate in Wichita KS but is based out of Kansas City, Missouri, although we provide many services through out the State and travel outside the state for the right kind of Jobs.  Spend some time looking on our website and the services we offer.